APPLY NOW FOR A
$2,000 SCHOLARSHIP
Each year SLEMCO members can enter a random drawing to win one of 20 college scholarships worth $2,000 each for either themselves or their dependent children. The funds can be used by undergraduate students to attend any public or private Louisiana University or accredited trade school.
Our award-winning magazine, SLEMCO POWER, is now available online to everyone for download as Adobe® Acrobat® PDF files.
Because of You, We're Free!
Happy Veterans Day from everyone at SLEMCO. To all of our brave veterans who fought and continue to fight for our freedom, thank you for your service and sacrifice.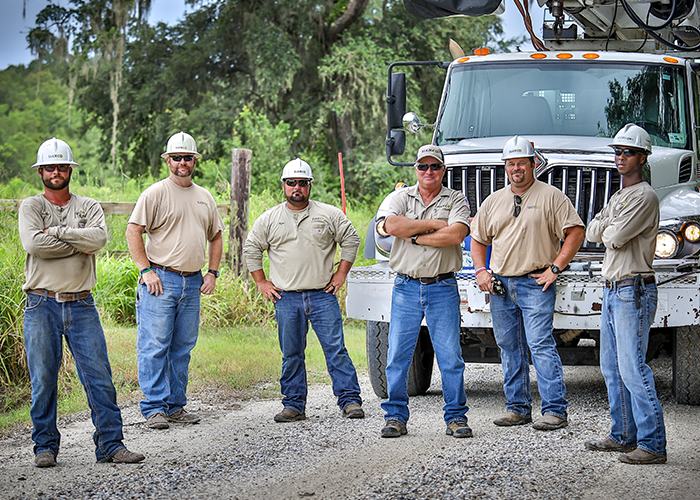 The Pride Behind The Power
The People of SLEMCO
Meet the faces of the men and women who come to work each day with the sole mission of making sure you have safe, reliable power in your home or business. We're proud of them all and hope you are, too.
Sign Up for Paperless Billing
Login to your SmartHub account today to sign up for paperless billing and your account number will be registered and included in a monthly drawing for a chance to win a $25 bill credit! Everyone who gets a paperless bill is eligible each month.
Things You Can Do On Smarthub
Report Outages
Get Alerts When Power is Out and Restored
Pay Your Bill
See Billing & Usage History
Because of You, We're Free!
In celebration of Veterans Day, we dedicate this heartfelt tribute to all US Military Veterans, including our own SLEMCO Veterans.  You served our country then returned home to serve your family, your industry and your community.  Because of your sacrifice, freedom endures.  Thank you for your service. Because of you, we're Free.
Your Connection to a More Powerful Life
Our Pledge at SLEMCO
Every day at SLEMCO, our crews work hard to keep your lights on and to keep our members safe when the weather doesn't play fair. We promise to make quick repairs, keep prices stable, and rates fair. We strive to stay prepared, and to honor our pledge to always be there.