85th ANNUAL MEETING HIGHLIGHTS
We Had A Blast!
Our Next Annual Meeting is Saturday, June 10, 2023
To See A Few Highlights, Check It Out!l
Our award-winning magazine, SLEMCO POWER, is now available online to everyone for download as Adobe® Acrobat® PDF files.
J.D. Power Ranks SLEMCO
Top Ten Power Company
National Customer Satisfaction Study Earns Lafayette Based Power Company a #7 Ranking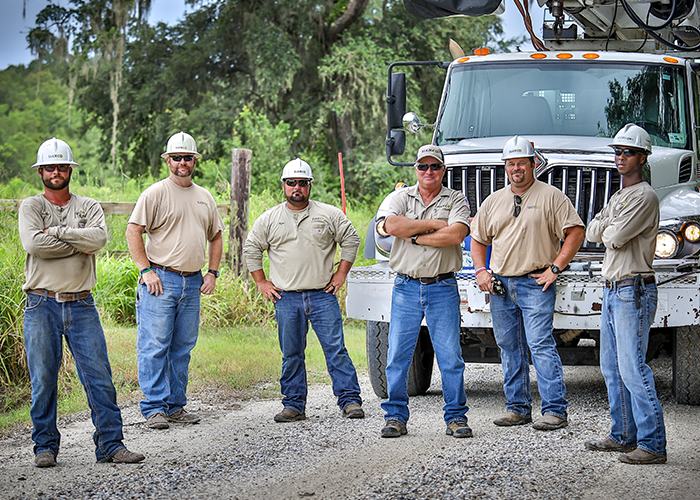 The Pride Behind The Power
The People of SLEMCO
Meet the faces of the men and women who come to work each day with the sole mission of making sure you have safe, reliable power in your home or business. We're proud of them all and hope you are, too.
Sign Up for Paperless Billing
Login to your SmartHub account today to sign up for paperless billing and your account number will be registered and included in a monthly drawing for a chance to win a $25 bill credit! Everyone who gets a paperless bill is eligible each month.
Things You Can Do On Smarthub
Report Outages
Get Alerts When Power is Out and Restored
Pay Your Bill
See Billing & Usage History
Your Connection to a More Powerful Life
J.D. Power Ranks SLEMCO
A Top Ten Power Company
In the national 2021 J.D. Power Electric Utility Business Customer Satisfaction Study, Lafayette-based SLEMCO ranked seventh out of the nation's 145 largest electric utilities. Residential customers in over 101 million households scored their power companies performance based on; power quality and reliability; price; billing and payment; communications; corporate citizenship; and customer care. SLEMCO's overall score of 808 outpaced the national average of 748.
Our Pledge at SLEMCO
Every day at SLEMCO, our crews work hard to keep your lights on and to keep our members safe when the weather doesn't play fair. We promise to make quick repairs, keep prices stable, and rates fair. We strive to stay prepared, and to honor our pledge to always be there.