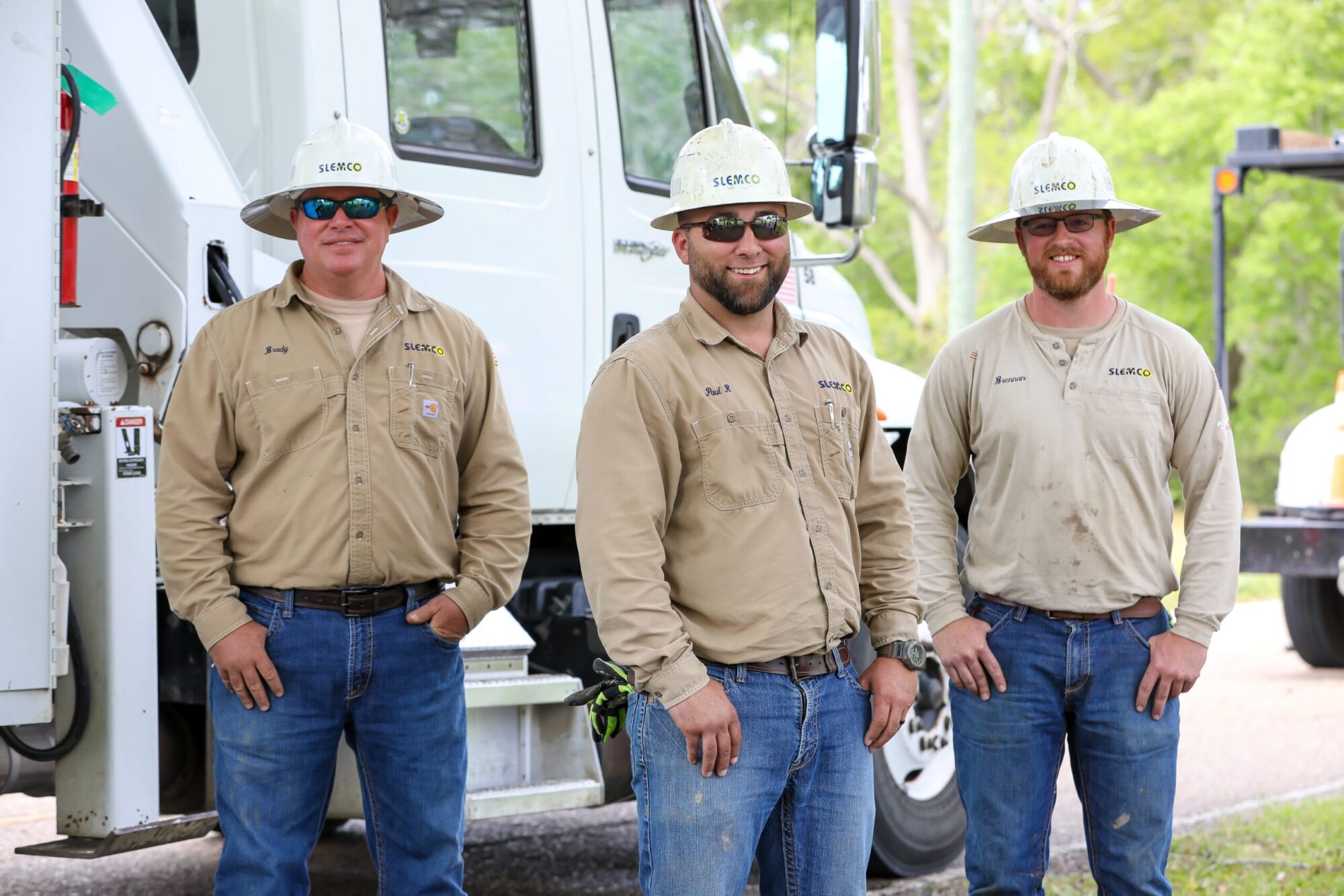 SLEMCO was formed in 1937 as a private membership corporation, governed by a board of directors and an appointed management team. Sound business decisions and wise investments throughout the years have provided members, large and small, with reliable electric power at the lowest possible cost.
With an in-house dispatcher on duty 24 hours a day, crews are only a phone call away from heading out to restore your power day or night, regardless of the reason.  Our employees take pride in making sure your family always has power, when and where it's needed.
The oil crisis of the mid-80s brought a unique challenge to the Acadiana area where many industries were dependent on a faltering oil industry. Diversification was desperately needed and SLEMCO stepped forward with aggressive economic development endeavors to attract new loads to its system and businesses to the area.
Community involvement has always been important to SLEMCO to improve the quality of life for its members and other members of the community. Endowed professorships, college scholarships, and Operation Round-Up grants for the needy have all become synonymous with SLEMCO.
SLEMCO has succeeded as an electric utility for more than 85 years because of sound business decisions and wise investments in plant and personnel. Poised for entry into a completely changed electric utility industry, SLEMCO is focused, committed, and prepared to navigate successfully through the coming years of change, while protecting the power supply interests of its members.